know the neighbourhood
in Prince George
Prince George is the largest city in Northern BC.  Prince George is one of the fastest growing supplier hubs in Canada. The benefits to you living in this region are economic opportunities mixed with relaxing outdoor recreational activities like fishing, off roading, and relaxing on the shores of the local rivers and lakes. Enjoy all the natural beauty that Northern BC has to offer.
Prince George provides easy access to outdoor adventures.  Fishing at the local rivers, swimming at the local lakes, camping, and hiking are all fun and common activities enjoyed by local residents.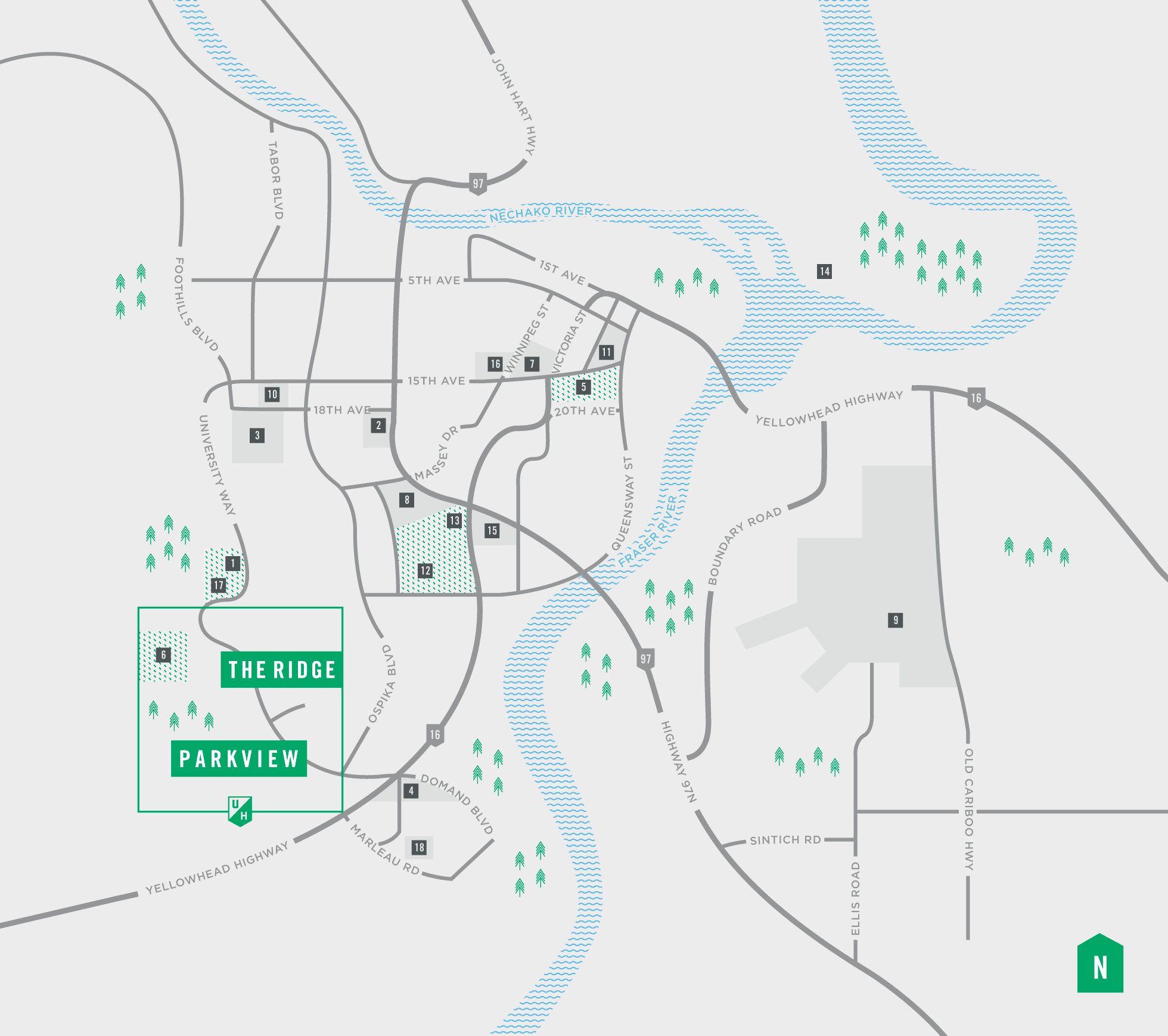 1
Charles Jago Northern Sport Centre
4
College Heights Shopping
7
Parkwood Place Shopping
10
Prince George Aquatic Centre
11
Prince George City Hall
12
Prince George Golf & Curling Club
13
Prince George Playhouse
16
University Hospital of Northern BC & Cancer Centre
*The developer reserves the right to make changes and modifications to the information contained herein. Maps, views, scales, and renderings are representational only and are not necessarily accurate, and final design, construction, and features may differ. Floor plans, layouts, finishes, and availability are subject to change without notice. Please see a developer sales representative for more information. E. & O. E.